We offer a broad range of tax, payroll & accounting services to help keep your business running smoothly and give you peace of mind. Our accounting services include monthly profit and loss statements, bank reconciliations, payroll, balance sheets, tax planning, and more. We realize that most small businesses can't afford a full-time bookkeeper but still need the expertise at times. We are there when you need us!
Our Mission
Our mission is to provide personalized, high-quality services at an affordable price and to meet and exceed your expectations.
We are focused on meeting your tax and accounting needs, ensuring your satisfaction and providing you peace of mind when you need it most.
Our company is based on the belief that our clients' needs are of the utmost importance. Our entire team is committed to meeting those needs with professionalism and integrity. As a result, a large percentage of our business is from repeat clients and referrals. Our company strives for innovation and the desire to continuously improve. Our knowledge, competence and more than 20 years of experience will definitely save you time and money.  Be assured that we stay current, well informed, and have passed all the requirements regarding all accounting and tax law changes that take place each year.
We would welcome the opportunity to earn your trust and deliver you the best service and best experience in the industry.
About Nora M. de Triquet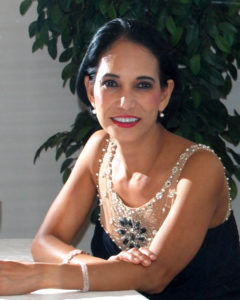 Nora M. de Triquet is the founder/owner of RTR Accounting, Payroll & Tax Services, a comprehensive accounting and income tax service. With more than 20 years of worldwide experience in tax, accounting and finance industry, Nora is able to provide her clients with comprehensive, proficient, affordable and expert accounting and tax services.
After twelve successful years at H&R Block, she is pursuing her passion to serve clients more personally by owning and running her own tax and accounting service.  During her career at H&R Block she served as an office manager and a tax advisor.  She has extensive experience helping and guiding clients with their individual and business tax returns.  She has taught basic and advanced federal and state tax courses, confidently mentoring and training employees to ensure that clients receive the most professional and thorough services possible.
She is an active volunteer in a wide range of community activities, and she felt honored to be named "Volunteer of the Year" among more than 250 employees in 2006 and 2009 at ABNB Federal Credit Union.
Nora has a Bachelor's Degree in Business Administration, with a major in Accounting from San Sebastian College, and continues her financial education to stay abreast of current tax laws and accounting regulations and requirements.